MFS on AWS installation guide
(1) Go to amazon Marketplace homepage.
https://aws.amazon.com/marketplace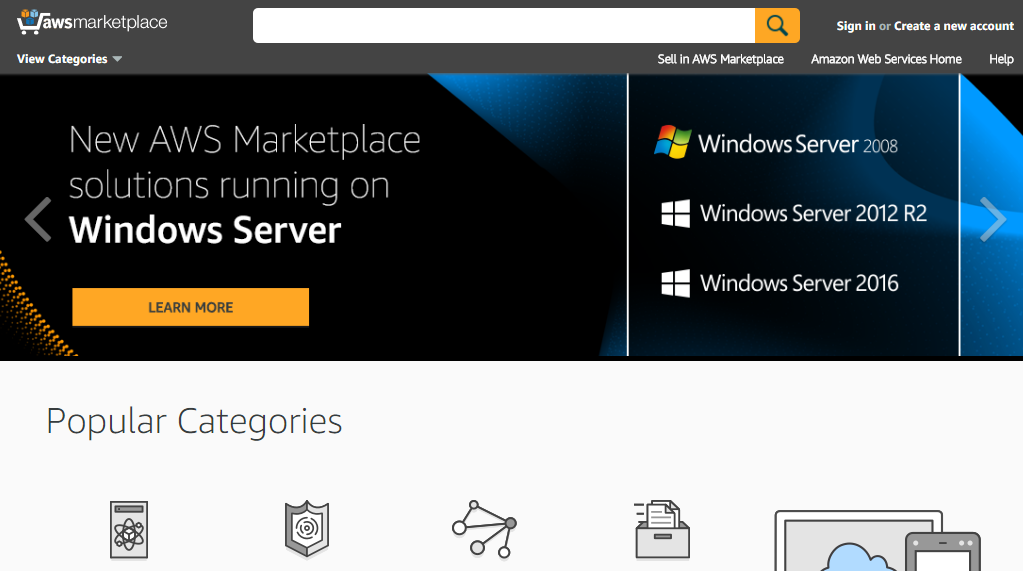 (2) Search 'MFS' and choose 'MFS – MaxGauge for Microsoft SQL Server(EC2)

(3) Choose 'Delivery Methods'
– Choose 'Region' and click 'Continue'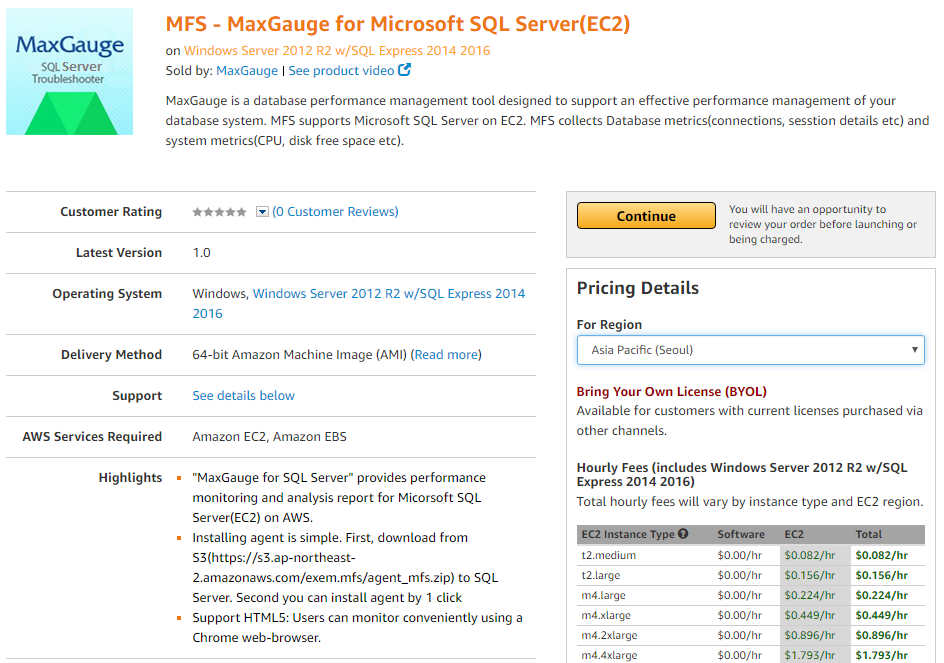 (4) Choose 1-Click Launch
– Version: Latest version
– Region: Asia Pasific (Seoul)
– EC2 Instance Type : t2.medium (which fits to motior 1~2 SQL Server Instance)
– VPC Settings : Choose suitable VPC
– Security Group : Choose suitable Security Group
– Key Pair : Choose the Key that will be used
Click 'Accept Software Terms & Launch with 1-Click'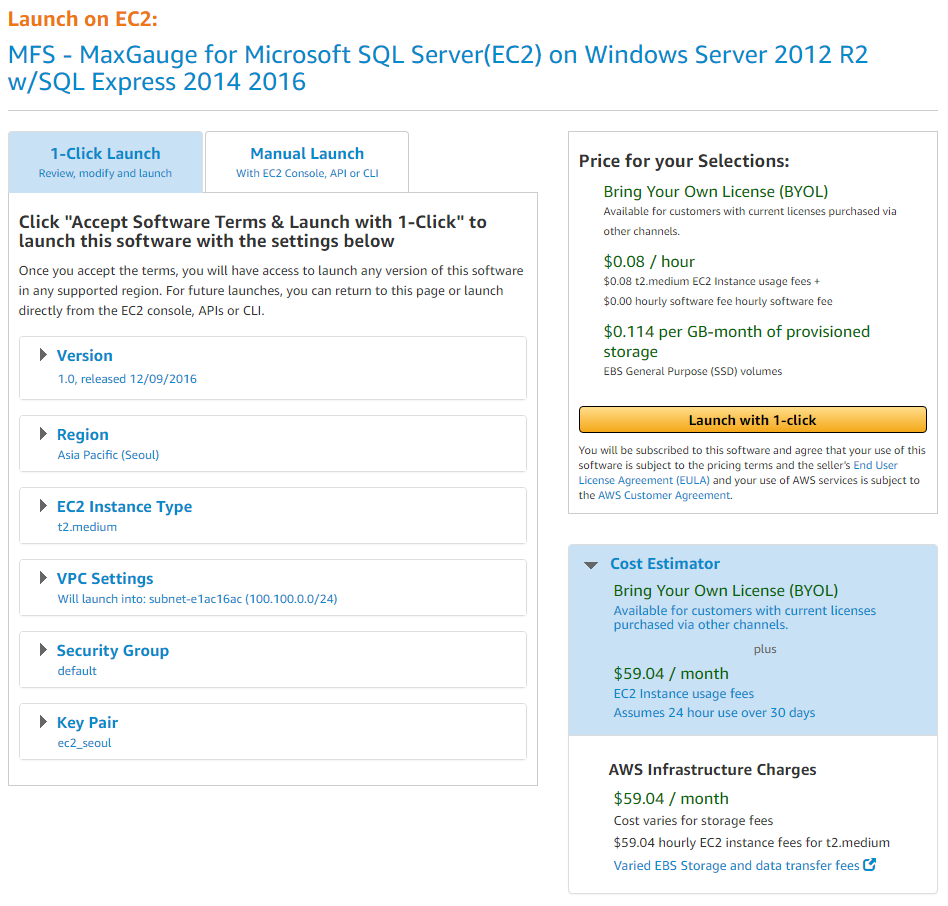 (5) When you see the page below, click 'SIGN IN TO AWS CONSOLE'.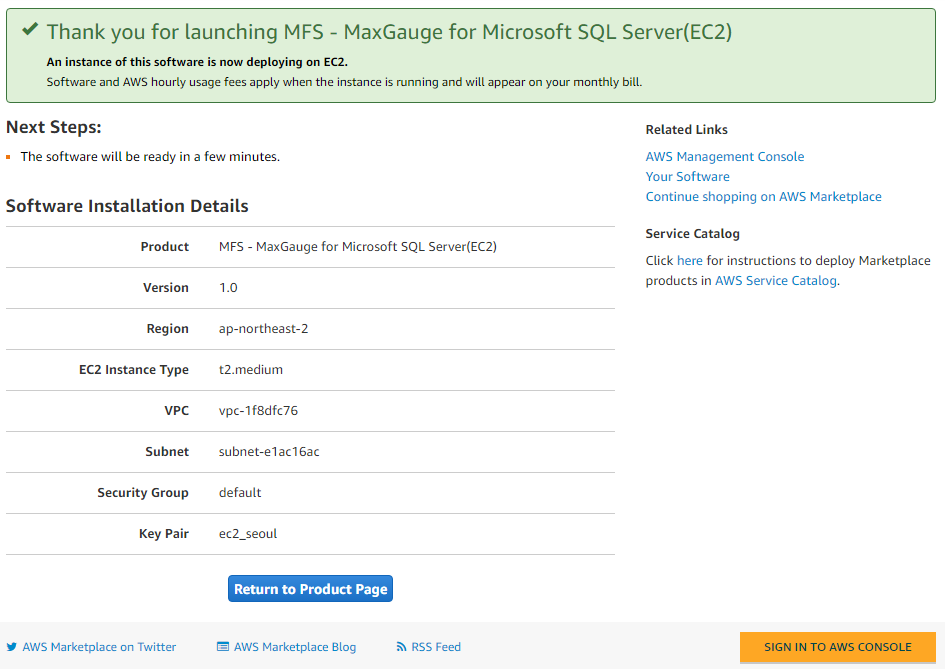 (6) Check EC2 Instances information

(7) Check Windows password
– Actions à Get Windows Password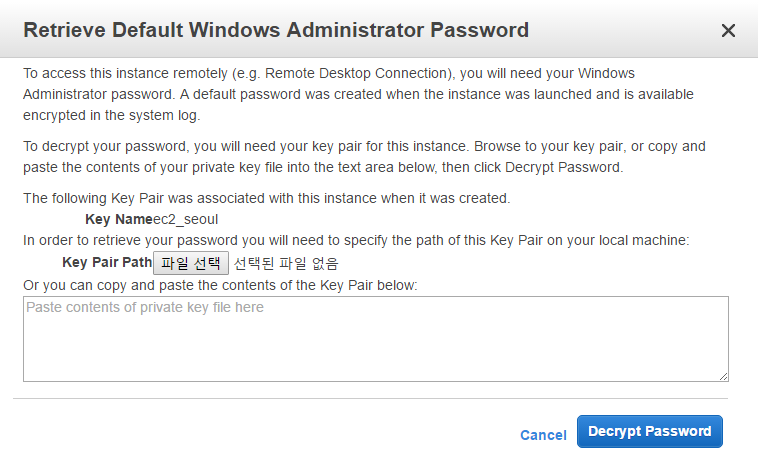 – Choose the file(choose authentication key) à Decrypt Password
– Check Public DNS, User name, Password
(8) Connect Windows remote desktop using the infromation that you have already checked above.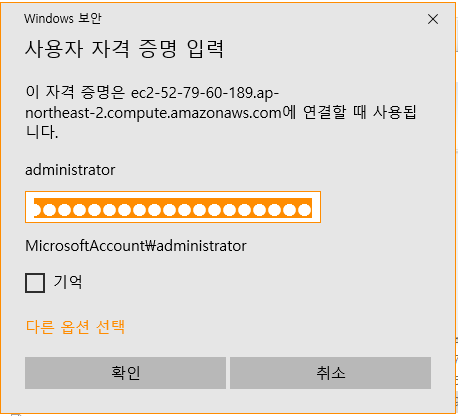 (9) Run Chrome(MaxGauge)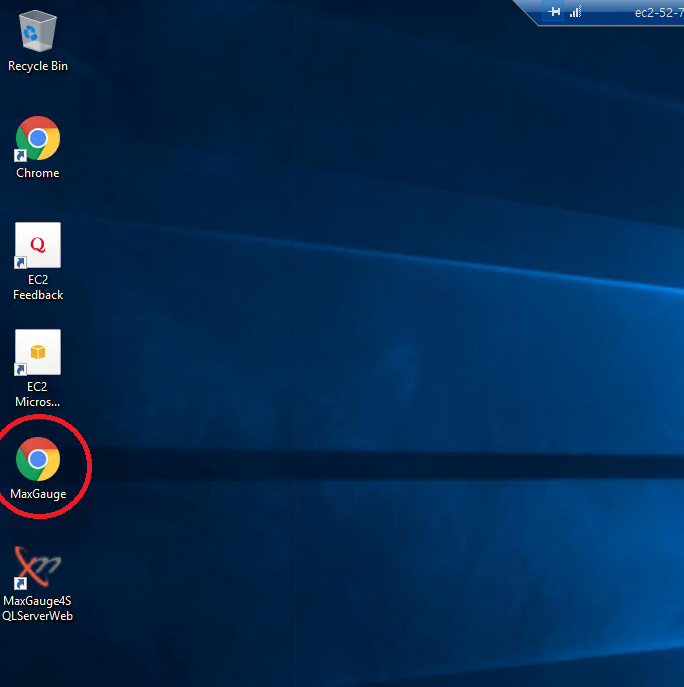 (10) Access MFS
– ID : administrator, Password : 1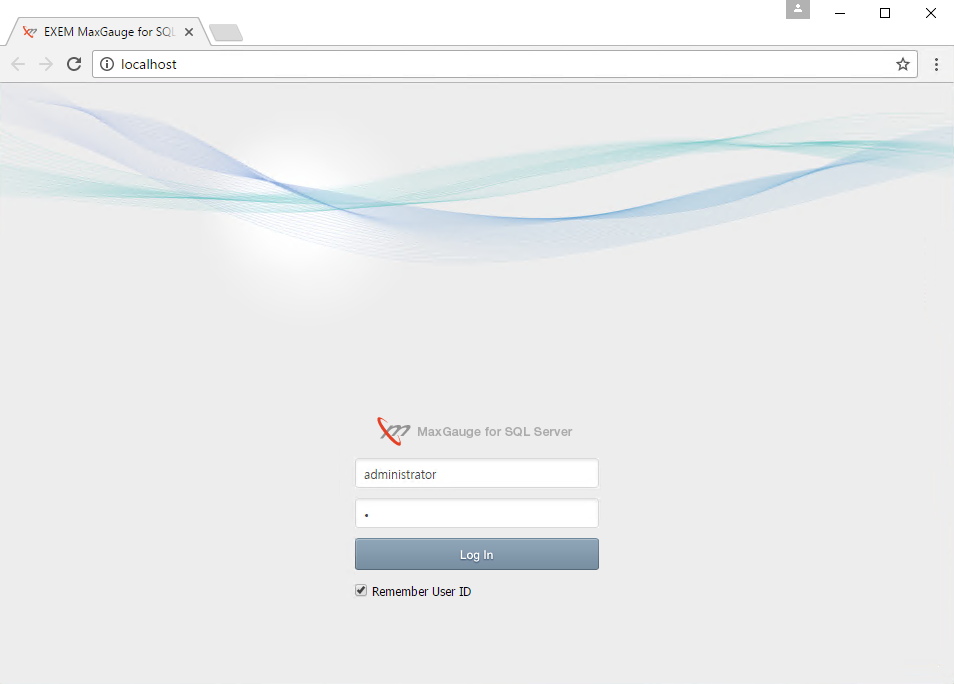 (11) Register server that needs to be monitored by MFS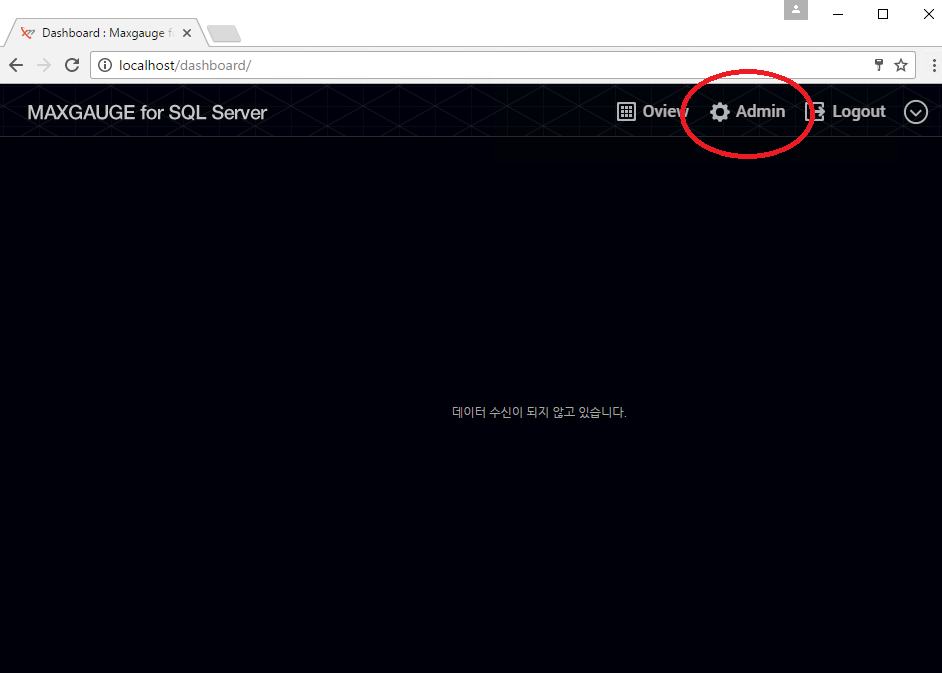 Admin -> Server -> Add new -> Add server information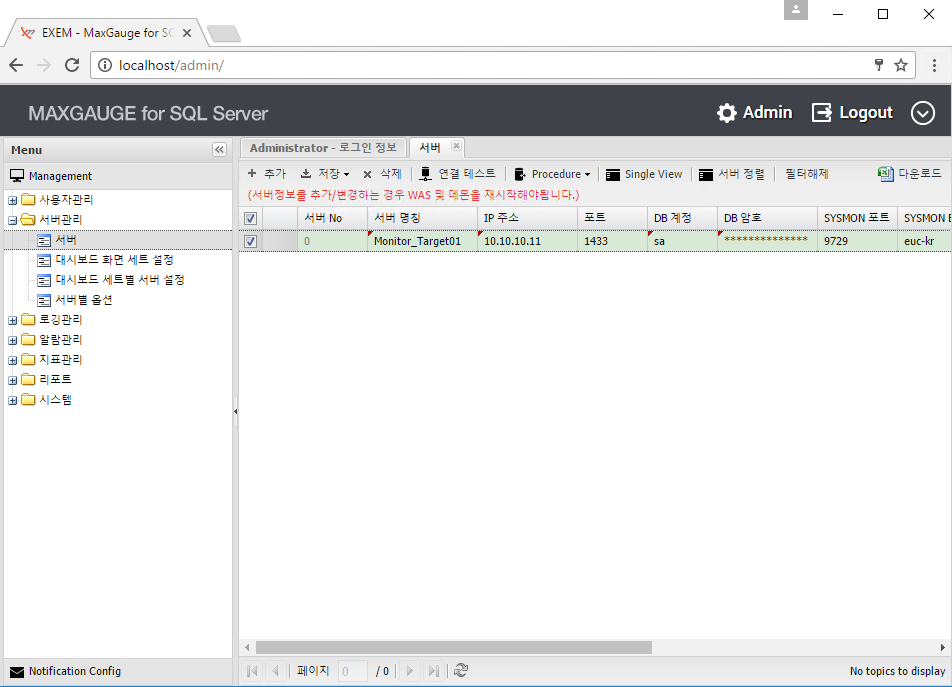 – Click 'Connection Test'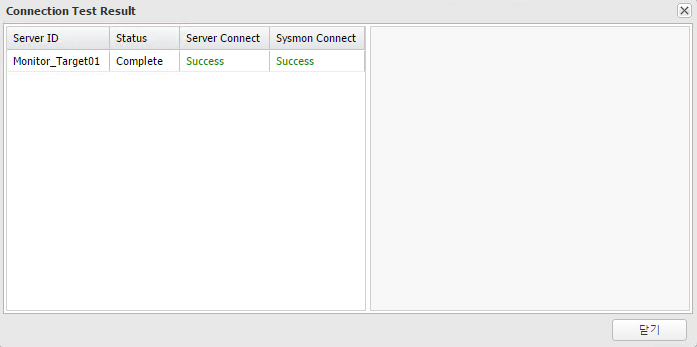 – Click 'Procedure' à Procedure create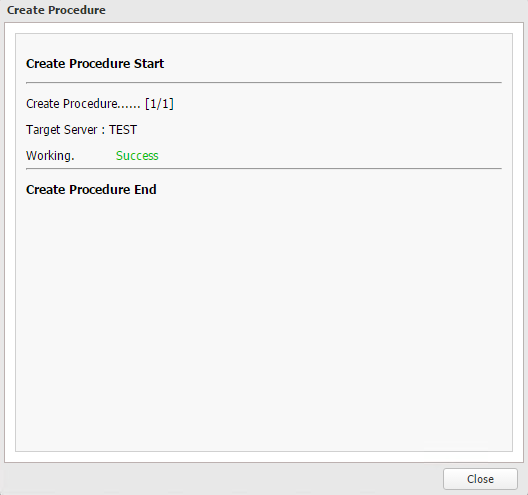 – Click 'Close' à save procedure
(12) Register license Key
– Copy the license key to the right route(C:\maxgauge\server\conf\license).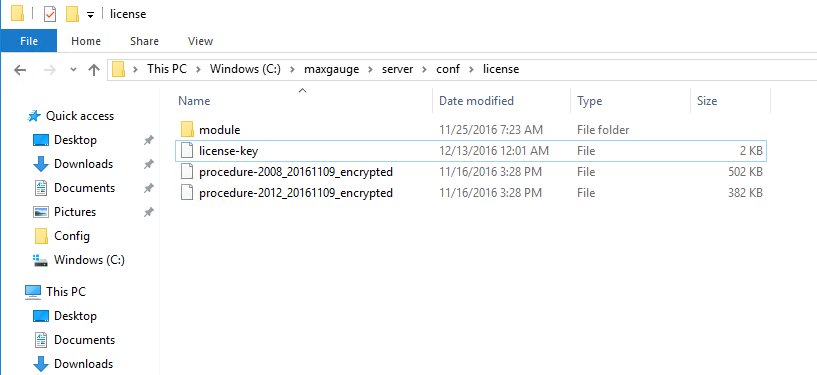 (13) Run 'MFS Management Console'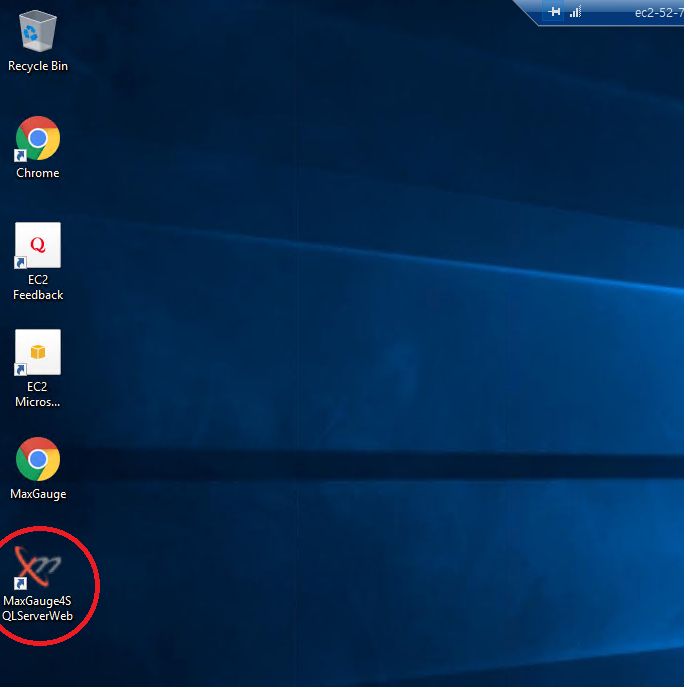 (14) Run 'Logging Controller'
– Click 'Process' à Controller Start

(15) Run Chrome(MaxGauge)