MAIN) 1. Product Overview
MaxGauge For SQL Server is a performance management tool designed to effectively support performance and system problems in different enviorments such as database, systems, and applications and for each of its components.  With MaxGauge For SQL Server, a system operation manager can manage performance through an intimately interconnected system.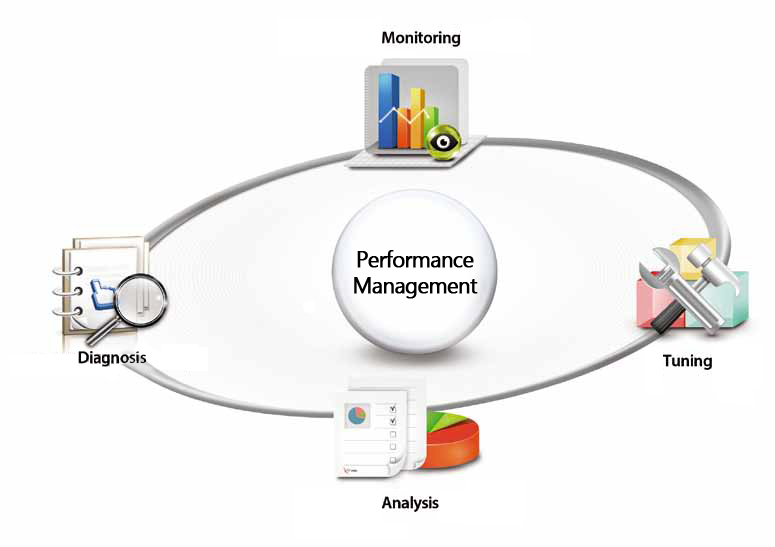 MaxGauge For SQL Server supports system managers or application managers whose role is to manage performance and system problems, with MaxGauge's real-time monitoring, diagnosis, analysis, and tuning functions, system's can be managed more effectively.
Through real-time monitoring, even among the many servers, it allows you to easily and quickly identify exactly the DB system error and where the system degradation occurred.
In the event of a system problem and performance degradation, through real-time diagnosis process, it allows you to pinpoint the occurance and its cause for it to resolve the issues as quickly as possible.  And through post-analysis, it goes further to analyze the problem in greater depth to provide appropriate solutions to prevent any future recurrences.